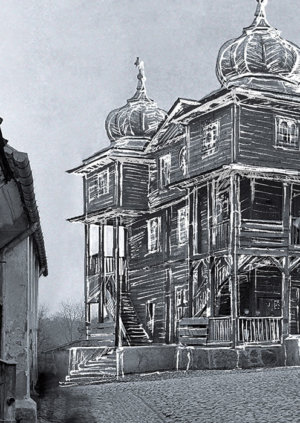 "Jewish ethnography before 1945. The return to Gombin"
A double issue of the journal, almost entirely devoted to Jewish ethnography, attempts to restore the memory of this element of cultural and academic heritage, which, due to the war and negligence, remains unknown for many.
The head of the project is Dr. Adam Czyżewski, Director of the National Ethnographic Museum in Warsaw. Editing is done by the PME team. The publisher is Elżbieta Czyżewska.
The State Ethnographic Museum in Warsaw, 2015-2016
ISSN 2080-8747, 604 pages, texts in English Polish and English
Binding: soft
45.00 PLN (gross) + shipping costs
Jeśli jesteś zainteresowany zakupem wydawnictwa? Napisz do nas!
The National Ethnographic
Museum in Warsaw
1 Kredytowa street
00-056 Warsaw
22 827 76 41
Secretariat: ext. 230 or 231
sekretariat@ethnomuseum.pl