The New Ethnography 3 / 2011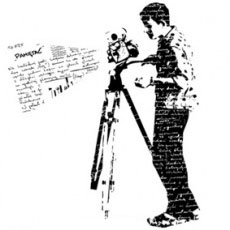 "Piotr Szacki. Object, image, peculiarity"
The third issue of "the New Ethnography" reflects upon subjects of category and values inalienable for a museum: memory, the base element of cultural existence, things, the elementary particle of the museum universe, and heritage – the detector of relations and tensions created when history clashes with contemporary times.
The National Ethnographic Museum
in Warsaw, 2011
ISSN 2080-8747, 304 pages, texts in English and Polish, included DVD.
PLN 21.00 (gross) + shipping costs
Jeśli jesteś zainteresowany zakupem wydawnictwa? Napisz do nas!
The National Ethnographic
Museum in Warsaw
1 Kredytowa street
00-056 Warsaw
22 827 76 41
Secretariat: ext. 230 or 231
sekretariat@ethnomuseum.pl