The New Ethnography 6 / 2014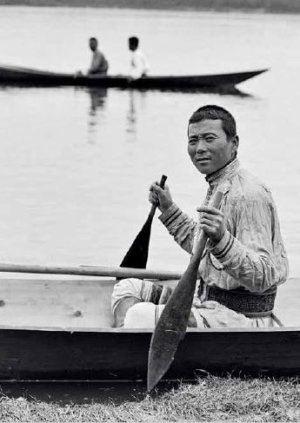 "Stanisław Poniatowski. Bronisław Piłsudski. History, method, contemporaneity"
Two eminent ethnographers are the issue's patrons: Bronisław Piłsudski and Stanisław Poniatowski. Their lives, profiles and thoughts gave a stimulus for a discussion about the connection between anthropology and other fields of reflection: archaeology, history, art, literature.
The National Ethnographic Museum
in Warsaw, 2014
ISSN 2080-8747, 427 pages, texts in English and Polish, color photos.
PLN 35.00 (gross) + shipping costs
If you are interested in purchasing a publication? Write to us!
The National Ethnographic
Museum in Warsaw
1 Kredytowa street
00-056 Warsaw
22 827 76 41
Secretariat: ext. 230 or 231
sekretariat@ethnomuseum.pl