12.05.2018
Muzeum Dźwięku-warsztaty rodzinne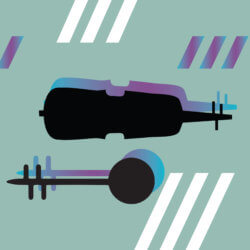 Zapraszamy na rodzinne warsztaty – "Muzeum Dźwięku". Muzyka i instrumenty ludowe nieustannie nas fascynują. Czas, abyście i wy mogli je poznać.
Instrumenty z muzealnych zbiorów ożyły w rękach profesjonalnych muzyków po to, abyście mogli przekonać się, jakie wydają dźwięki. Projekt "Muzeum Dźwięku" realizowany przez Stowarzyszenie "Z Siedzibą w Warszawie" pozwala odkryć na nowo piękno brzmienia instrumentów ludowych oraz zapoznać się z kulturą muzyczną Dalekiego Wschodu oraz Europy. Sprawdźcie sami, jak brzmią gadułka lub sarangi.
Rodzinna atmosfera spotkań w naszym Muzeum sprzyja działaniom artystycznym, więc wspólnie możemy stać się twórcami niezwykłych melodii. Będziemy bawić się muzyką, improwizować i działać twórczo. Nie musicie umieć grać na instrumentach, aby tworzyć muzykę – z pomocą przyjdzie wam aplikacja "Muzeum Dźwięku", dzięki niej stworzycie własne aranżacje. Poznacie także oryginalne ludowe instrumenty, dowiecie się, czym jest cisza w muzyce oraz jak ważny jest podział ról w Orkiestrze i co robi Dyrygent.
Warsztaty dla dzieci w wieku 6-9 lat.
Więcej informacji na stronie projektu: http://www.instrumentyludowe.pl/pl/
Wstęp: bilet do Muzeum.
Obowiązują rezerwacje miejsc: rezerwacje@ethnomuseum.pl, 22 696 53 80.
Do you want to sign up for a workshop or have any questions? Write to us!
The Museum for Children in the National Ethnographic Museum in Warsaw
1 Kredytowa street
00-056 Warsaw
Reservations:
22 696 53 80
rezerwacje@ethnomuseum.pl