The "We wear culture" project constitutes 3,000 years of fashion collected on the largest virtual exhibition devoted to style. It is a result of a cooperation between Google Arts and Culture, the National Ethnographic Museum in Warsaw, and hundreds of cultural institutions from – for example – New York, Paris, Tokyo, and Sao Paulo.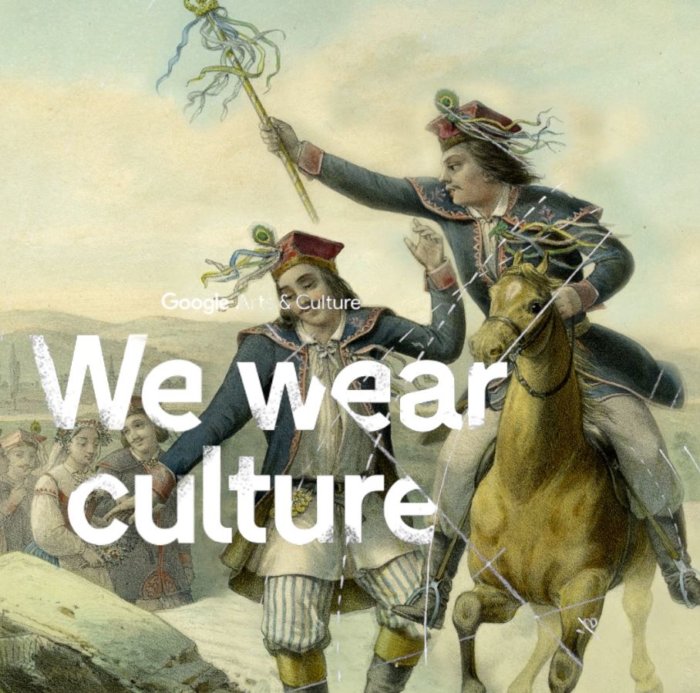 Cooperation with Google Cultural Institute brought a virtual exhibition titled "Weaving the Tradition – Traditional Polish Folk Costumes," which presents over 240 objects from the collection of textiles and costumes in the National Ethnographic Museum in Warsaw. It presents the most important types of garments and accessories from the most interesting regions of Poland.
The objects illustrate countryside fashion as it was since the mid-19th century. Individual elements, such as corsets, skirts, or headgear are complemented with jewellery and embroidery methods. Thanks to ultra-high resolution of the images, visitors can see every detail of the valuable objects, which enables contact with art other than traditional.  The exhibition also shows unique archive prints, films, and photographs. You can also learn what "fashion" meant in folk culture, why highly toxic lead acetate was used to manufacture jewellery, or how national fashion was influenced by women's magazines from the early 20th century.
Moreover, the platform allows visitors to go for a virtual walk around the museum and see the space where the objects are displayed. The "Weaving the Tradition – Traditional Polish Folk Costumes" exhibition is available online at http://bit.ly/GoogleArtsPMEand through the Google Arts & Culture app on iOS and Android.