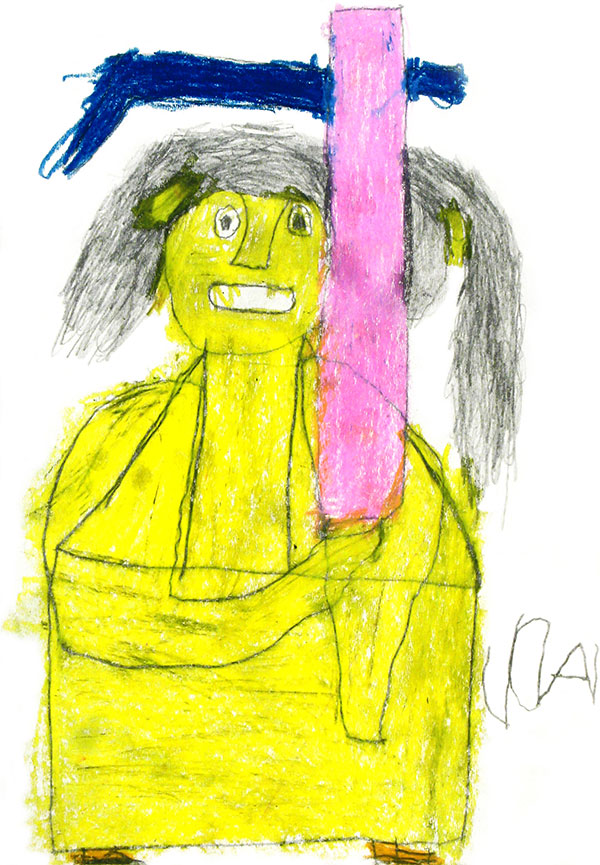 The discreet charm of art brut in artists' works and scholar's words.
The Grey Zone of Art exhibition – Polish Art Brut artists
Over 300 works of the most famous and interesting Polish art brut artists were presented in the National Ethnographic Museum in Warsaw 14 July to 18 September 2016.
The immense power of expression and imagination, shocking artistic solutions, and most of all, honesty and uniqueness of expression. Art that might be touching, shocking or enrapture with its beauty, which provokes reflections and revisions of one's aesthetical perspective. Eluding classifications of art historians and scholars, Art Brut does not belong to low nor high culture, it is independent, mysterious and full of riddles.
Right after WW2 Jean Dubuffet, French painter and sculptor, disappointed with what the contemporary avant-garde art had to offer, discovers – first for himself and then for the world – "the other" art, collected in psychiatric hospitals and prisons. He dubs it "art brut."
Art brut inspired a lot of 20th century writers, intellectuals and artists, whose works were greatly influenced by visual creations of the mentally ill and socially excluded.  The interest in their art did not diminish with time.
The "GRAY ZONE OF ART – Polish Art Brut artists" exhibition presents works created by 31 artists, both those famous and acknowledged like Maria Wnęk, Edmund Monsiel, Stanisław Zagajewski, Adam Dembiński, Julian Stręk or Włodzimierz Rosłon, and also those less known, but worth recognition. The presented works come from the collections of the State Ethnographic Museum in Warsaw, the Ethnographic Museum in Toruń, the Museum of Silesia in Katowice, individual collections of Leszek Macak, Andrzej Kwasiborski, "Pschiatry and Art" Association, Dr.J.Babiński Hospital in Kraków and artists Adam Nidzgorski and Władysław Wałęga.