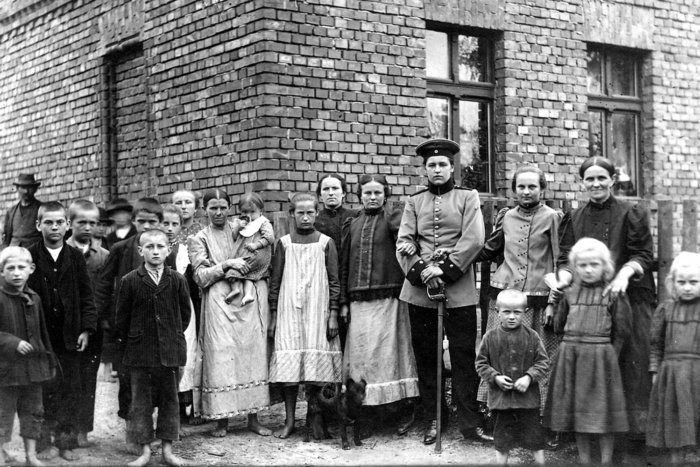 Even a topsy-turvy world has inviolable rules.
The project, carried out by the National Ethnographic Museum in Warsaw and the Institute of Polish Culture at the University of Warsaw from February to December 2015 involved field studies and making a documentary film about contemporary carnival rituals of women, since carnival is one of the oldest customs of modern Europe. Historic sources confirm that apart from the typical ways of celebration, with men dominating "the stage", there were also peculiar counterpoints, moments for women's rites and celebration practices. These included, for example, the so-called "women's combers" organized by mature and married women for newly married women.
While during the main, traditional part of carnival dressed-up men forced donations and made symbolic attacks on the audience members, especially women, when time came the women  dressed up as men, "beggars" and other popular carnival characters and forced observers to donate money, dance, or perform a complex, symbolic activity.
Today, combers still exist, but their form has changed. They are women-only events, each with their own, unique theme. They were documented on film and photographs, interviews were conducted with participants and archives were searched for documents and photographs.
All this allowed us to make "Women's Carnivals," a documentary film, as well as publish an accompanying booklet. The film was later screened in the places we visited during our studies.
The project coordinator was Amudena Rutkowska.