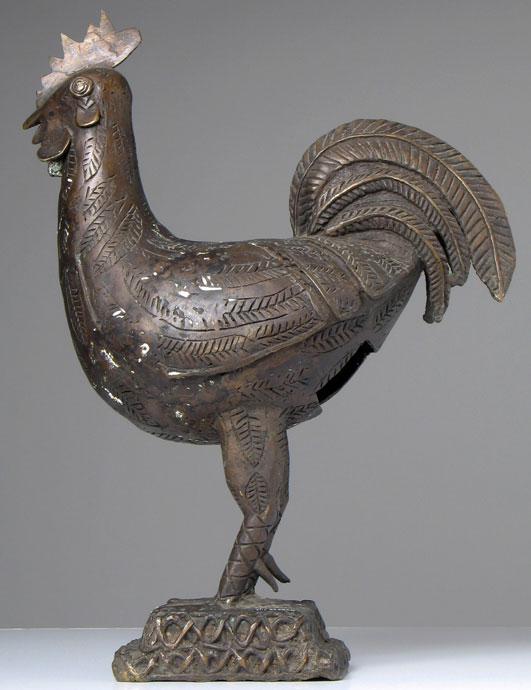 Benin bronzes that once belonged to rulers and officials.
The collection consists of 28 bronze objects (18 single and 5 pairs) from the Kingdom of Benin, made with the lost-wax casting technique. The collection concerns court culture and presents figural depictions and heirlooms that symbolized power and the kingdom. The objects were purchased from the Bojarski family. All the objects were inventories and described by Ryszard Bojarski in the 1970s and 1980s, during his stay in Nigeria. Studies show that the oldest of the acquisitions come from the 18th century.
Ryszard Bojarski was the chief geologist of the Kadun province. Thanks to his business trips he was able to learn about the region's culture and art. The acquisition expanded the National Ethnographic Museum's collection. In the future it will be presented on a permanent exhibition devoted to African cultures. Until the exhibition is organized, some of the objects are presented as a part of the "Usual – unusual" exhibition.